Dec 3, 2019 • 38M
Leigh Sales adds Walkley-winning book to her repertoire
From the Wandering Journo at Stories that Matter Studios this is The Streets of Your Town. The podcast that takes you on an audio journey through theatre of the mind highlighting a different slice of Australian life each episode.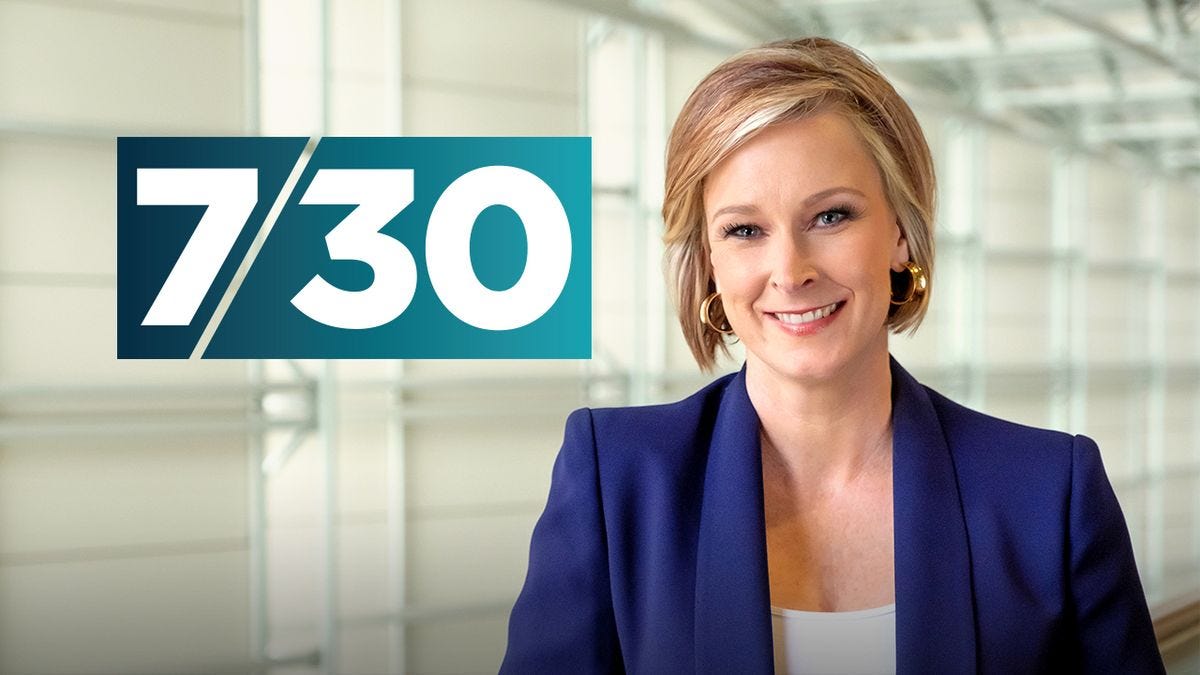 This three-time Walkley award winner anchors one of the ABC's flagship television programs 7.30, presenting the current affairs show for a decade in one of Australia's most competitive work environments.
And in this episode of The Journo Project, Leigh Sales still proudly introduces herself as a journalist first.
"I think the power of journalism is that we're telling stories that either give you an insight into somebody's experience that is not your experience, or giving an insight into an experience which is universal and it's everybody's experience, and it helps you understand the world," Leigh says.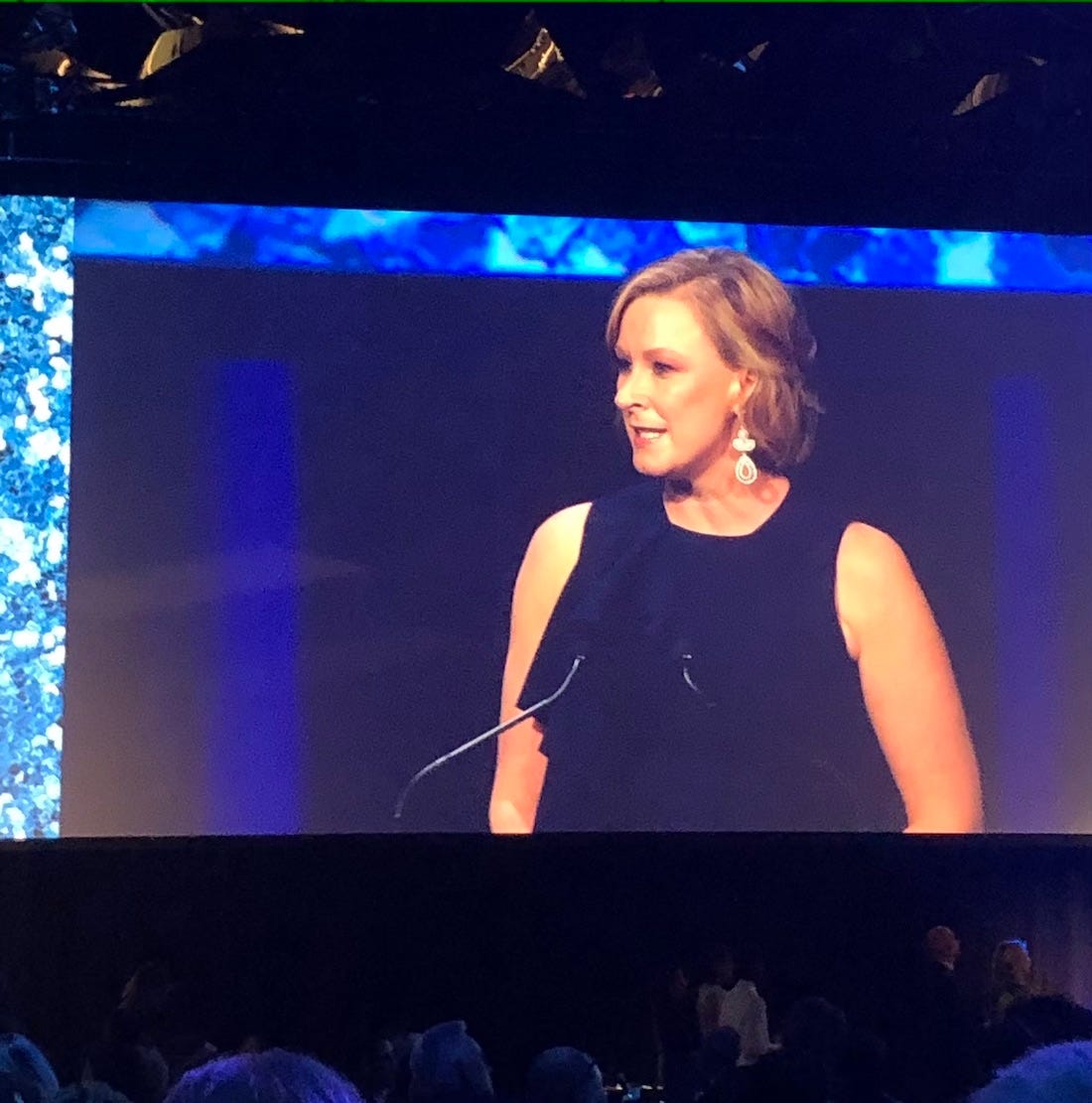 Above: Leigh Sales receiving her Walkley.
She has just won the 2019 Walkley Book Award for "Any Ordinary Day", with its intertwined stories of people enduring unimaginable tragedy selling more than 100,000 copies in Australia.
As the Walkley Award judges stated when awarding her Best Book, "In a writing world steeped in memoir, Leigh Sales turned her personal story into journalism. Any Ordinary Day takes her own traumatic moment as a starting point, using it to inform these remarkable conversations about loss, grief, faith, trauma, resilience and the simple power of indefatigable humanity."
Leigh says she had dreamt of being the Washington foreign correspondent for the ABC since graduating high school, so when she got the dream job she threw herself into it.
She says when she started writing the book she wondered if anyone would read it or publish it.
"I thought not only might nobody want to buy this book, nobody might want to publish it because I thought people might think that it's so black and so dark to be focused on this," she says.
"A show like 7.30 that you're anchoring every night, while you're not in the field necessarily exposed to those things, every single night there will be somebody on your show who's going through the worst moment of their life.
"And also I often interview people who've been in high profile disasters or had high profile awful things happen to them. And so I'm exposed to that a lot.
"I felt like I needed to sort of understand, if this is how life is, how do you live life, and how do you come to terms with the fact that your life can suddenly change in any instant? So that was what set me off on it."
She says writing the book has been a relief, to find that these monumental disasters, didn't crush people after all.
"I feel so happy for Stuart Diver and Walter Mikac and all of the people, James Scott, all of the people who spoke to me for my book, because they all did it. It required a lot of courage and a lot of vulnerability and a lot of trust of me to talk about such intimate stuff that they hadn't in a lot of cases really talked about before," she says.
"And I feel so happy for them that I put them through that and that it is a book that has helped people, because that's why all of them did it.
"It's funny to sort of realise how you just have this sort of very, or I did, very simplistic view of life being all good or, then suddenly something happens to you and then it's all bad. Life is good and bad simultaneously all the time."
She says the recent raids by the Australian Federal Police in the ABC Ultimo offices where we did the interview, have worrying implications for press freedom in Australia.
"I think we're mistaken if we think that this is a recent thing," she says.
"It's been across governments of both stripes, this practice, and a lot of it's passed in a bipartisan way.
"I had more access to Guantanamo Bay than I've ever had to, say, Villawood Detention Centre in Sydney. That is unbelievable to me that we have more security around asylum seekers than the U.S. had around the worst of the worst at Guantanamo Bay. I mean, that's unbelievable. But that's the culture of it.
"I think we need to reaffirm our commitment to things like objectivity and integrity and fairness and accuracy and all of those old basic tenets of journalism, which I do worry are getting out of vogue. But I think that's the way to maintain public trust."
Now looking back at the four year process of writing her book "Any Ordinary Day", Leigh says she is pleased she completed the project on top of all her other commitments, and that it's changed her approach to her journalistic craft.
"The focus of the book is the way that what we see in the news every night, that life can suddenly blindside people and then the life you're living can be turned completely upside down," she says.
"It's such a common universal human experience, and people don't like talking about it. So the fact that I did this deep dive into it, people I think found really useful because it hadn't been very talked about.
"And without exaggerating, literally at the moment, the book's been out for a bit over a year, not a day would pass that I would not get a letter, some contact on social media or somebody in the street come up to me and say, 'That book has helped me.'"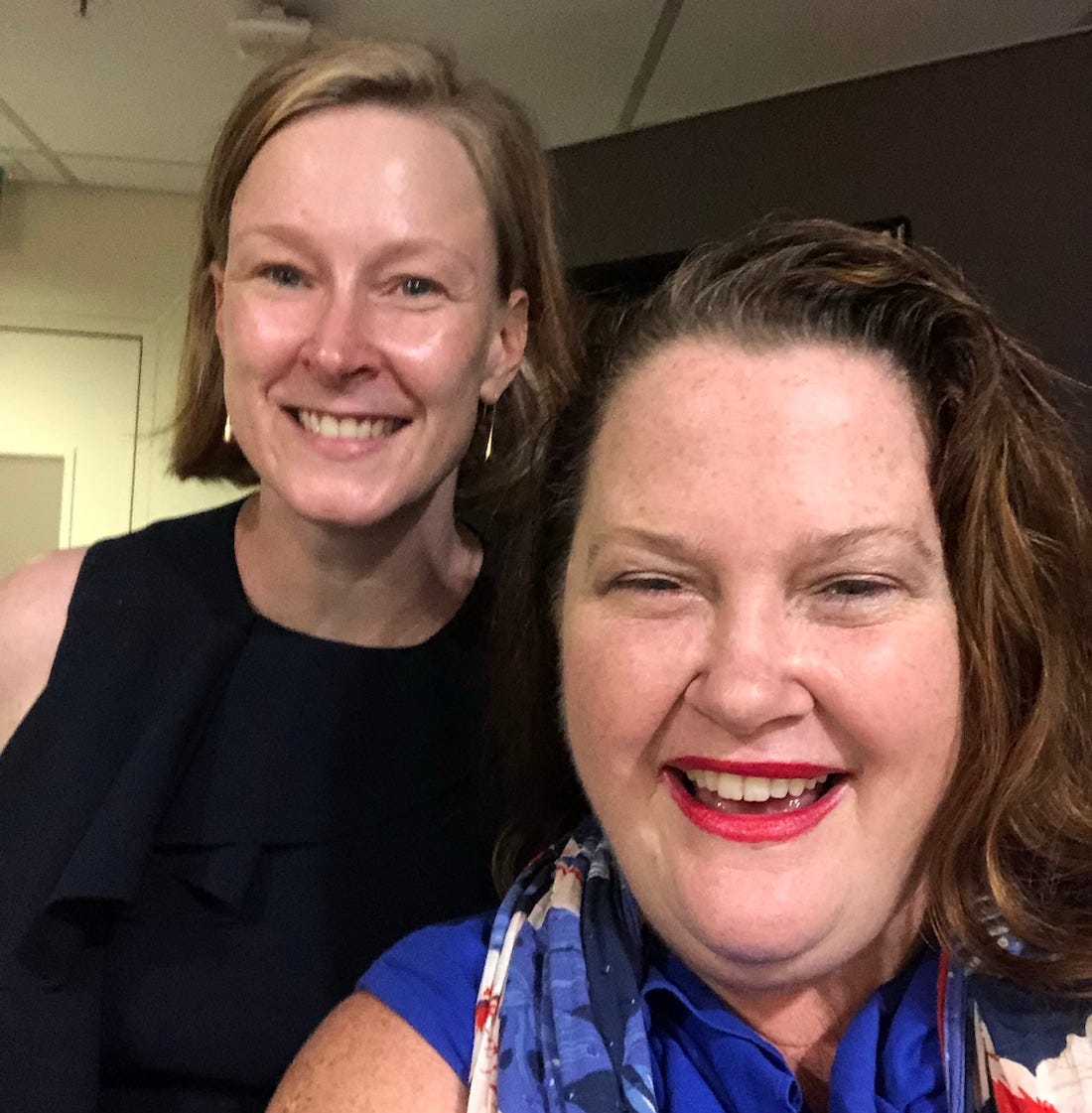 ---
Beyond the pod
Well it was the night of nights for journos around Australia this week—the Walkley Awards! This year the awards were held in Sydney at the International Convention Centre with a glittering array of Australia's best reporters in attendance. As a two-time Walkley Award winner myself, it was great to be there and soak it all up, and see old friends from all around Oz.
And also celebrate how The Journo Project has been right on the money picking the best journos in Australia!
Only a couple of weeks ago we featured amazing ABC Radio documentary maker Kirsti Melville. And look here—she won for the story she spoke about in her podcast—Ghosts of Wittenoom. You can see from this pic she was rightly pretty rapt about it too!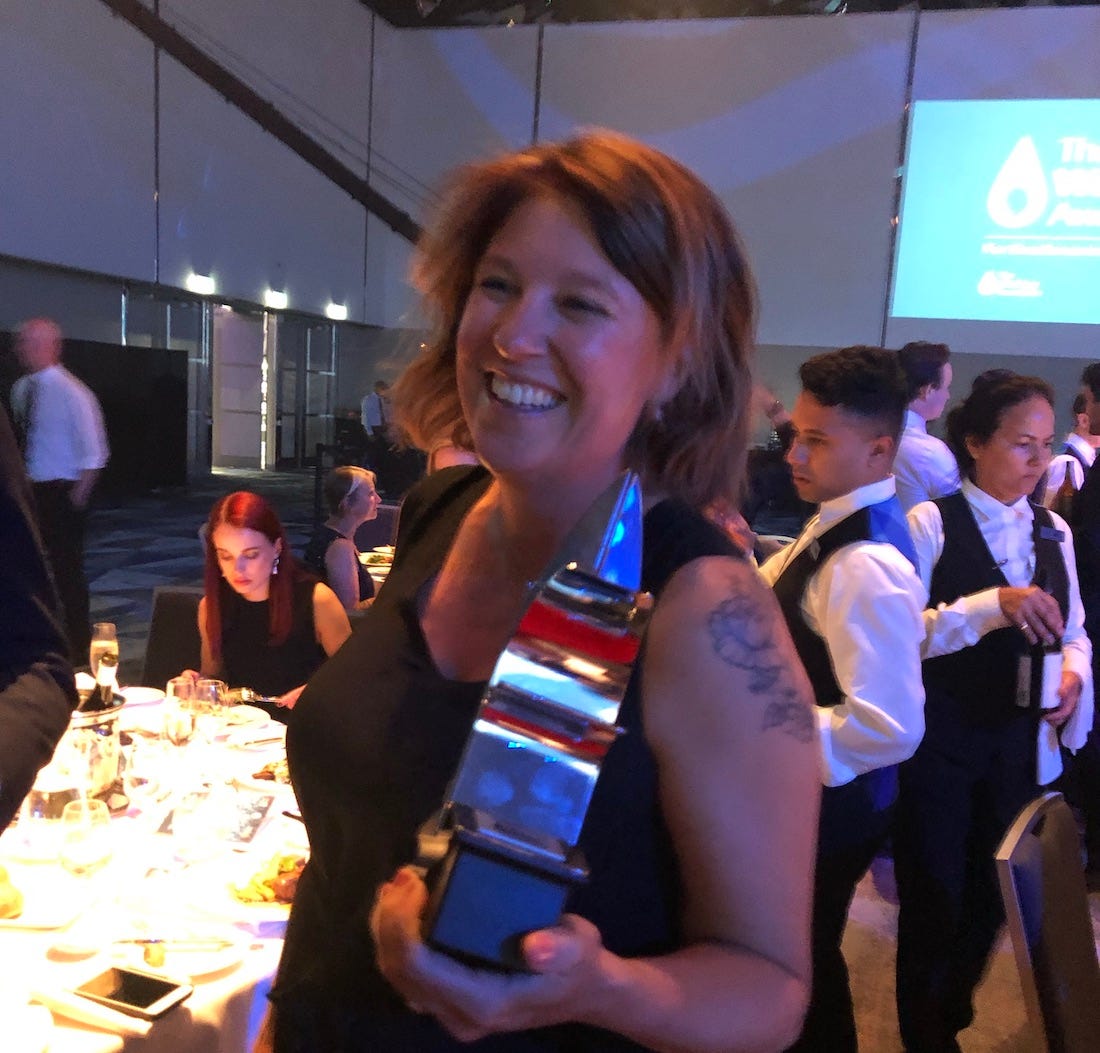 Here's a link to her podcast again in case you missed it.
Listen again: Kirsti Melville on telling taboo stories
You get to hear a rare behind the scenes account from one of our country's best audio journos about how she decides what stories to pursue, and how to produce such harrowing material in the most ethical way possible.
And this is the link to Kirsti's story that won the Walkley, and also to her feature interview on The Journo Project.
Listen: The ghosts of Wittenoom: how asbestos changed the lives of the Pilbara's Aboriginal people
I also got to have a celebratory drink with Channel Seven's chief reporter and all round great journo Chris Reason. Channel 7 won a few gongs on the night and he was rightly proud of them—wanting to show off the team's achievements. Watch out for Chris Reason on The Journo Project where he will be our feature interview in a couple of weeks time!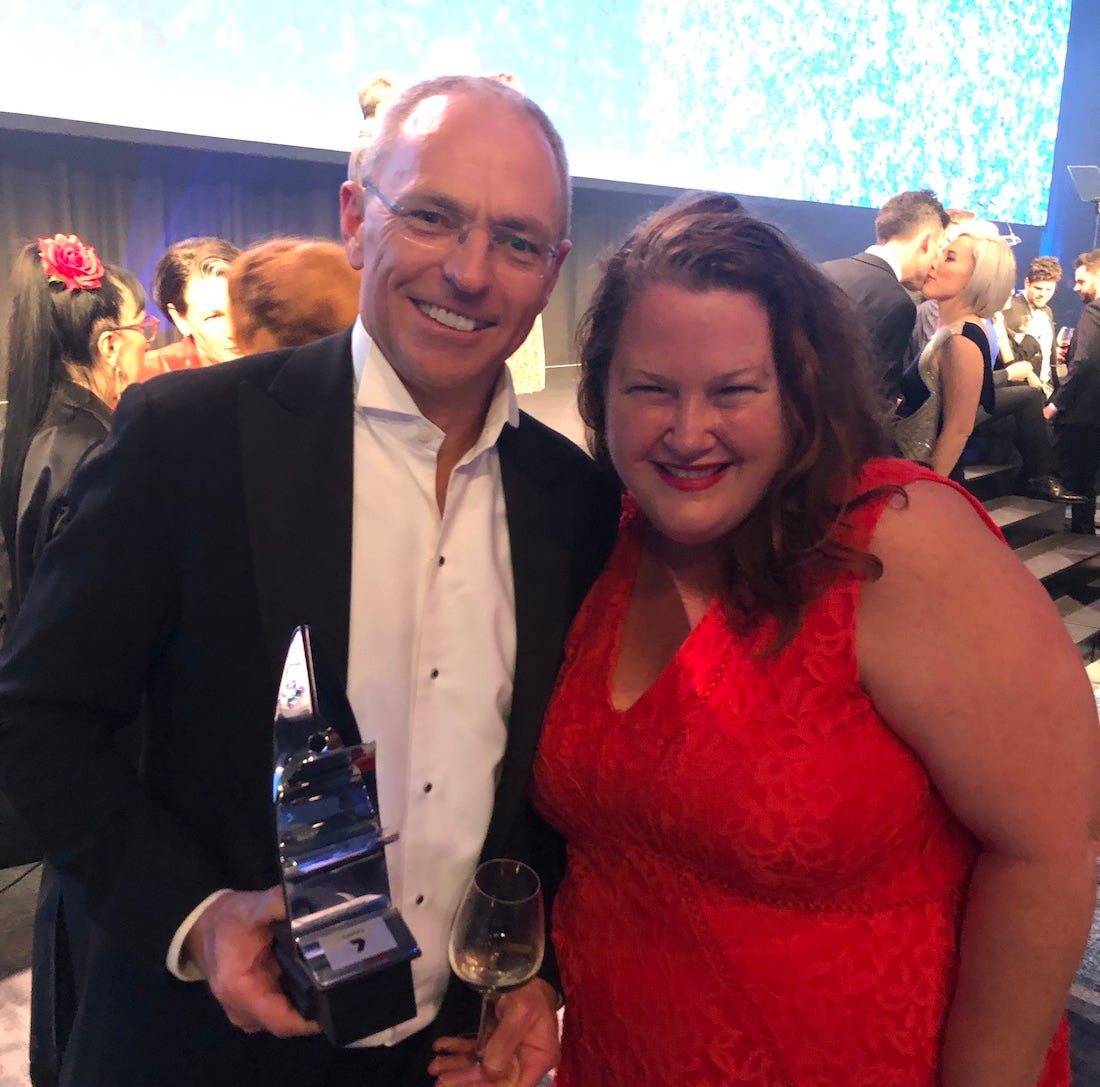 This next photo takes us back to my Port Augusta days—starting out with Aunty (ABC) 20 years ago at that two room, one person office, or outpost as they were called in those days. One of the journos who went to Port Augusta after my stint, was Mark Doman. It was fantastic to see where he's ended up, as I really enjoyed teaching him the ropes of outback reporting at the time! He's now gone on to be a journo with the ABC's Digital Storytelling Team, leading the team to win a Walkley for three incredible stories. You can read them here and become immersed in how great data and stories can be presented.
All Media: Innovation award—Mark Doman and ABC News Digital Team, "Satellite Storytelling"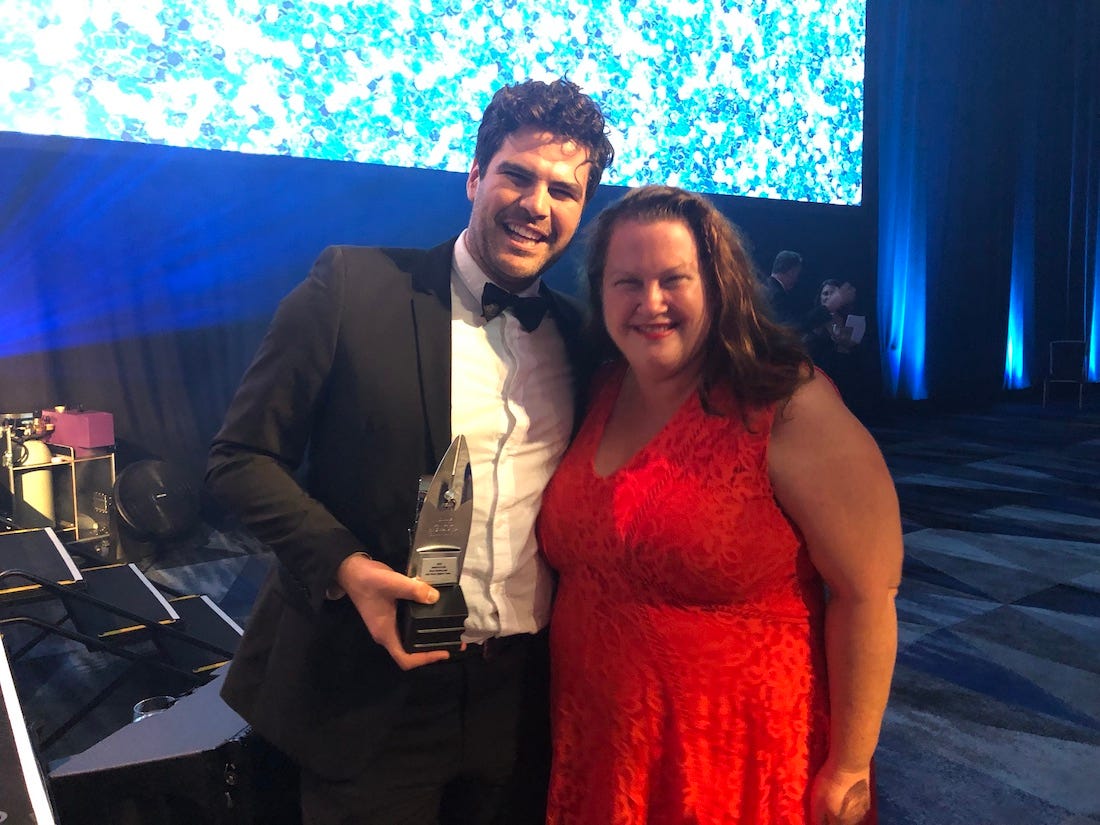 ---
What I'm reading
You can't do better than read Kerry O'Brien's rallying of the gathered journo troops at the Walkley Awards. Truly his speech was incredible—absolutely electrifying. Spread the word about his warnings that fascism begins with us taking press freedom for granted—it doesn't happen overnight. He's a fantastic Walkley Foundation Chair and really taking it up to the powers that be, in the same way he did as a working journo.
"This year, for a brief moment in the history of Australian journalism, every significant news organisation in this country put its competitive instincts and its differences to one side and united as one voice to stand against an unacceptable step down the road to authoritarianism."
Kerry O'Brien uses Walkey Awards speech to rally journalists, saying press 'freedom is eroded gradually' —ABC News
Full speech: Kerry O'Brien's address to the 2019 Walkley Awards
And I couldn't help but think of Mark Willacy's Journo Project podcast as I read this story about the lengths that media organisations such as the ABC go to now to enable whistleblowers to give information over securely and anonymously.
What SecureDrop does is make it almost impossible to trace the person who sends information because even the ABC won't know the source of the item on SecureDrop.

To put it another way: if someone asks us where items on SecureDrop came from, we won't be able to tell them because we won't know.
ABC launches SecureDrop for whistleblowers to securely and anonymously contact journalists —ABC News
Listen again: Mark Willacy on the constitutional need for a free press
And on a completely different note: I think this is such a beautiful memorial to one of Australia's most treasured and respected wordsmiths—Clive James, who died this week. To hear him read this poem, with the beautiful imagery accompanying it, is just a stunning tribute.
Clive James wrote Japanese Maple after he was diagnosed with leukaemia and emphysema. In it, the 'Kid from Kogarah' wrestles with his own mortality, which led to it being described as his "farewell poem" when it was published by the New Yorker in 2014.
Clive James reads his farewell poem, Japanese Maple, in this tribute by animator Lucy Fahey —ABC News
---
Upcoming
Next week we have another really familiar face for you telling you about how she's still a journo first in all her work—Network 10 journalist, 10 News First presenter and consulting News Editor for Ten Daily. And you can now add podcast presenter to that roll call too with her Short Black podcast featuring amazing women. Phew!
Yet again you are ahead of the curve by being part of The Journo Project. Just this week, Network Ten announced it would start a new-look one and a half hour bulletin from 5pm. The first hour will be local state based news and the last half hour will be a national bulletin presented by Sandra Sully.
I can't wait to bring you her insights on how she has survived and thrived in this tough journo game.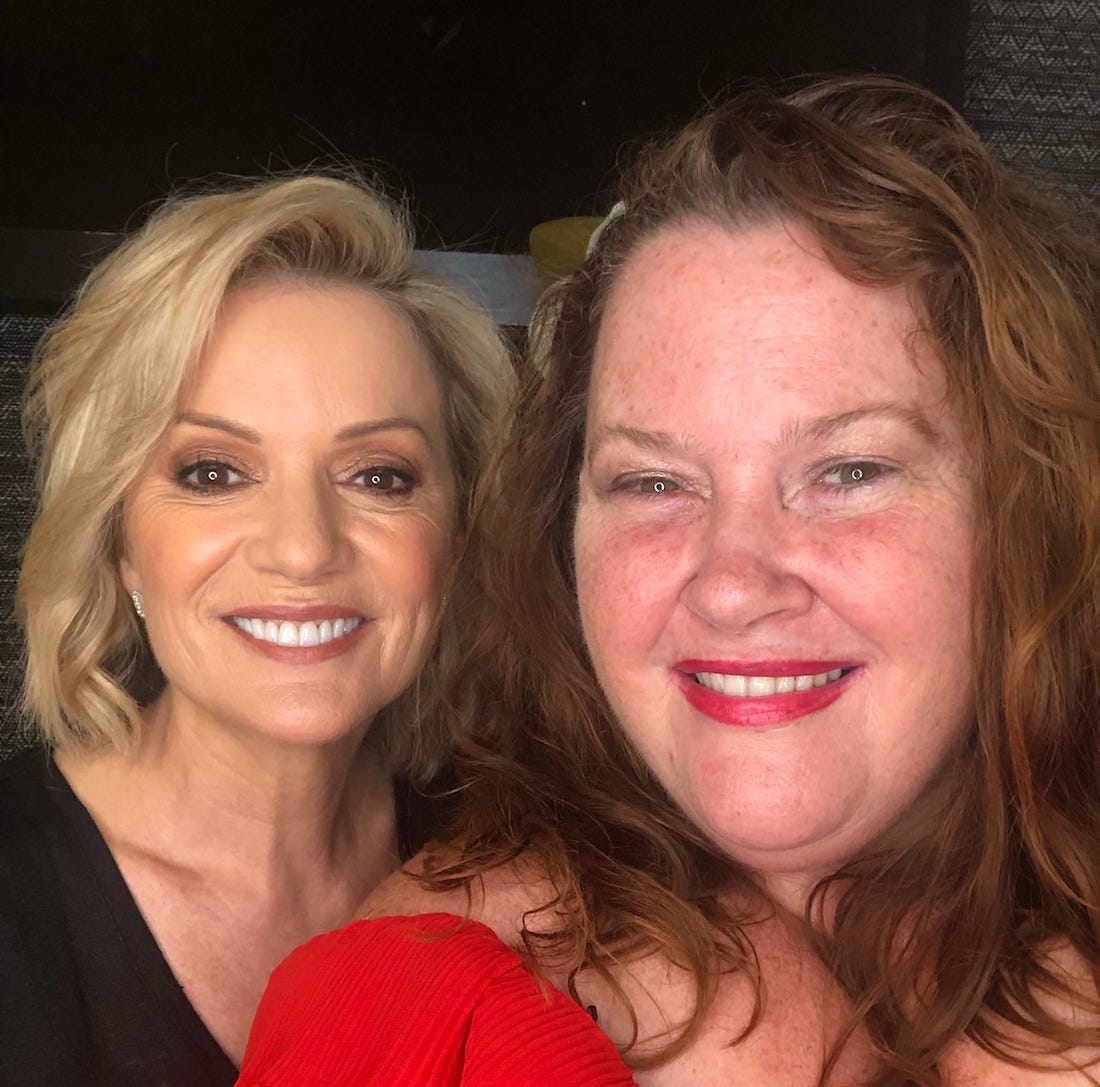 This week I'll be giving a presentation at the national JERAA conference in Sydney on The Journo Project podcast, thanks to all my faithful and supportive Journo Project tribe! Thanks so much for your continued support for the little poddie that could!
Please share this email with you friends, to build up The Wandering Journo tribe and get people talking about The Journo Project and about Australia's best journos—and how we important it is to celebrate these great defenders of our democracy.
Talk again in a week!
---
If you believe in journalism and wish to support it, subscribe to the paid version of this newsletter. The same content is free for anybody but your support helps sustain this podcast.