Jul 11, 2019 • 47M
Trent Dalton, from journo to author
From the Wandering Journo at Stories that Matter Studios this is The Streets of Your Town. The podcast that takes you on an audio journey through theatre of the mind highlighting a different slice of Australian life each episode.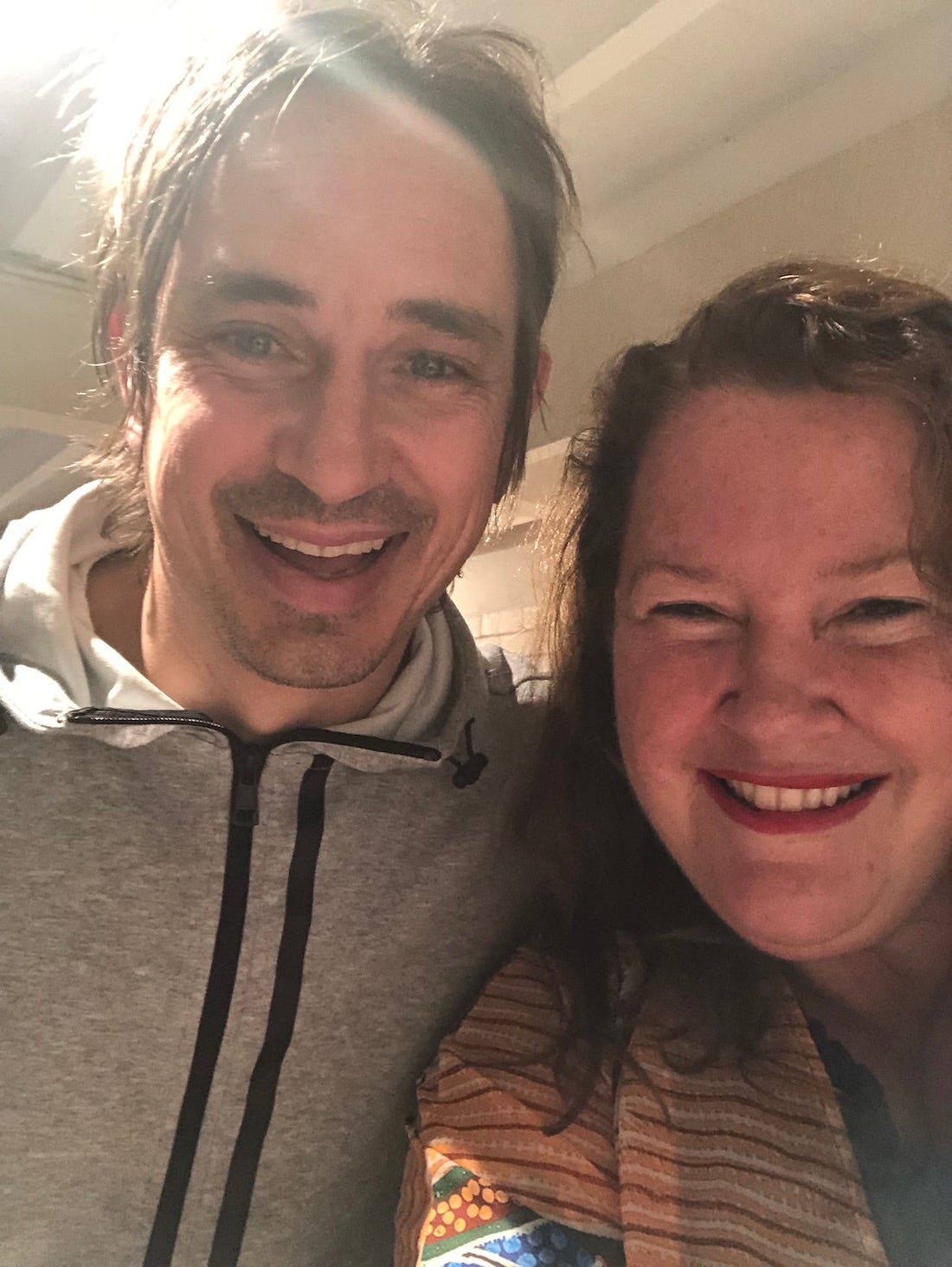 He's the kid from Brisbane's tough outlying northern suburbs who went on to win two Walkley Awards for his powerful feature writing. 
Now Trent Dalton adds screenwriter and international bestselling author to his credits. 
His first novel Boy Swallows Universe recently cleaned up the Australian Book Industry Awards, where all four major prizes were won by the same author for the first time in its history. 
But as you can hear him explain in this episode of Streets of Your Town—The Journo Project, he credits all of his success to his grounding as a reporter, considering himself a journalist first, and author second.
"I wanted to show readers why a kid would want to become a journo," Trent says.
"And that's what Eli Bell truly believes in the book. Eli Bell really believes in the power of journalism. And he's got this romantic kind of view of journalism that I still carry with me, at 40. You know?"
Trent says his grounding as a feature writer for The Courier-Mail and The Australian's Weekend Magazine were the perfect apprenticeship for writing his breakthrough worldwide smash novel.
Trent won one of his two Walkley Awards for his harrowing feature on the murders of eight children in Cairns.
He says he drew on his challenging childhood when writing that piece.
"One thing that I'd always learned in those worlds was never underestimate what is behind those closed doors," he says.
"And that is something that had always fascinated me. 
"I grew up in this kind of Housing Commission area of Bracken Ridge for the majority of my youth. 
"Everyone would be shirtless, and they'd have these massive Housing Commission windows. They all opened out the front, and there was this wide window; you'd open it up, and these domestic theatres would spill out into the street. And you'd see all kinds of things, and all kinds of horrors and all kind of wonders at the same time. Right?
"I walked that fine line between exploitation and reportage. Right? That is that big thing. What more can I get from that street, and what more can I take? Okay, you know what I mean? At what point am I just taking and not giving back anything to the reader, and giving back anything to those people in the streets?"
He has an all encapsulating saying he reminds himself of when writing these features, to "five sense it".
"Actively write it in the sense of five senses, all of the senses," Trent says.

"Like, what does that street literally...What are you smelling? What are you hearing? What are you touching? It's so much more than just a quote, you know what I mean?," he says.
"I've realised, also just taking that reader, all those people down in Brisbane, all the way down to Hobart who didn't get to go to Murray Street in Cairns. So, okay, can you take them there, Trent Dalton? Okay? We trust you to take us there with responsibility and with depth and kind of take us to places we've never been. And that's the hope that we all have, as magazine writers.
"And that's just time. You sit there and someone offers you a beer, you smash down the beer. Someone offers you a freakin' Milo, you smash down the Milo. Have a cup of tea, have six cup of teas that day, if you need to, because that's where the story lies. It lies in the time that you're spending in that person's living room.
"I call it five sense it. Actively write it in the sense of five senses, all of the senses."
---
Behind the scenes
So for the fans of Boy Swallows Universe out there—and, let's face it, there's a few of you for it to become the international sensation novel that it is—you'll be glad to know that Trent Dalton has lived his main character Eli Bell's dream of moving out of the hard core northern suburbs where he grew up, to live in the—you guessed it—a comfortable cul-de-sac in Brisbane's western suburbs! Eli Bell achieved his dream—so can we all—hurrah!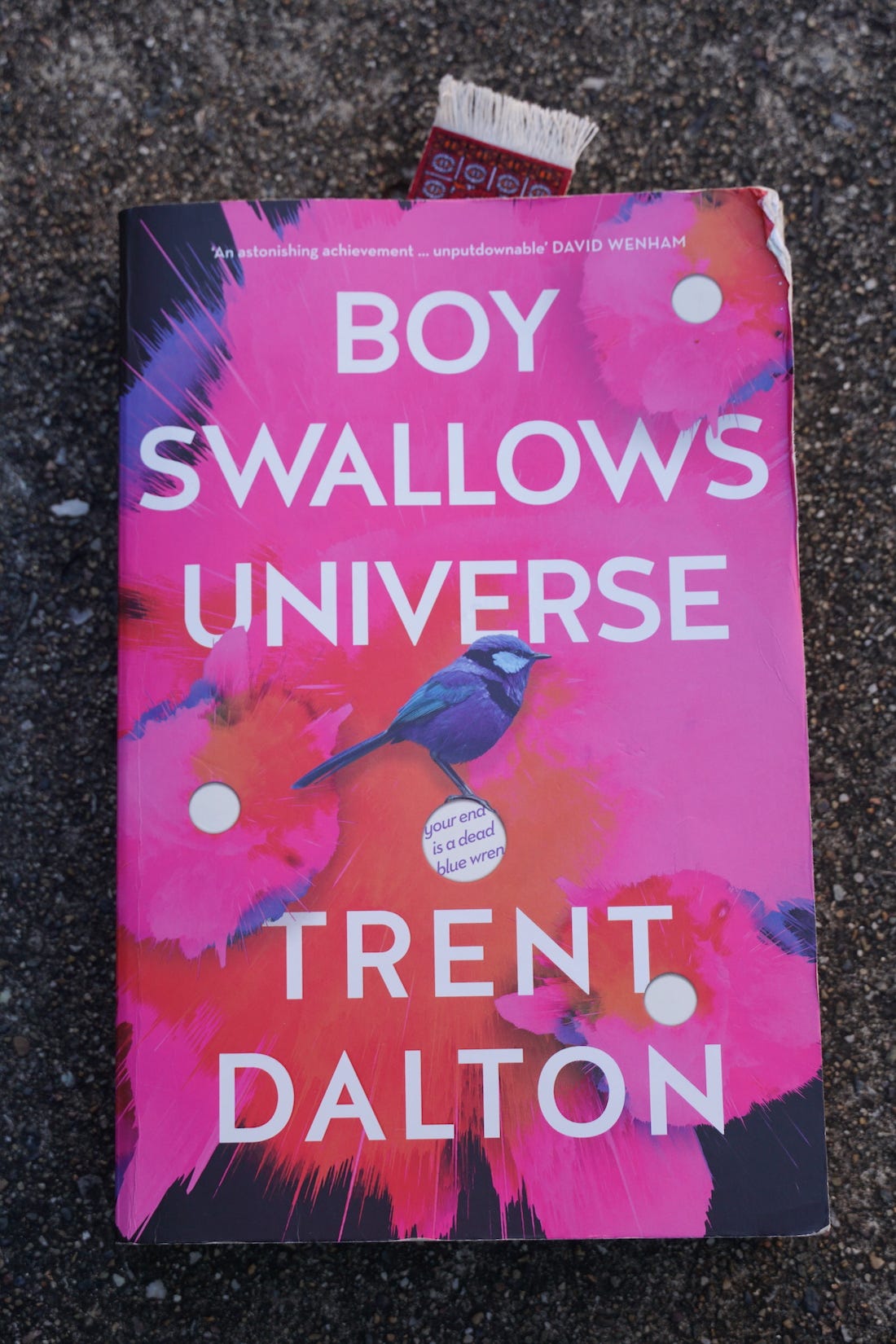 Trent kindly invited me do this interview for Streets of Your Town—The Journo Project podcast at his lovely house in Brisbane's western suburbs, in between sessions of writing his second novel. Have a look at the photo of him in his man cave at his desk underneath his house—this is where the magic happens folks! And if you look carefully at the vision board behind his desk Trent swears you can pretty much tell the storyline of his next novel (top secret—ssshhhhh!!) But isn't it great to get an insight into the way a great author works? Just for you my beautiful subscriber tribe. My personal favourite accessory in this photo is the pile of much-loved and -played records piling up on the left of his workspace. I think I'm going to go home and make myself a man cave!!!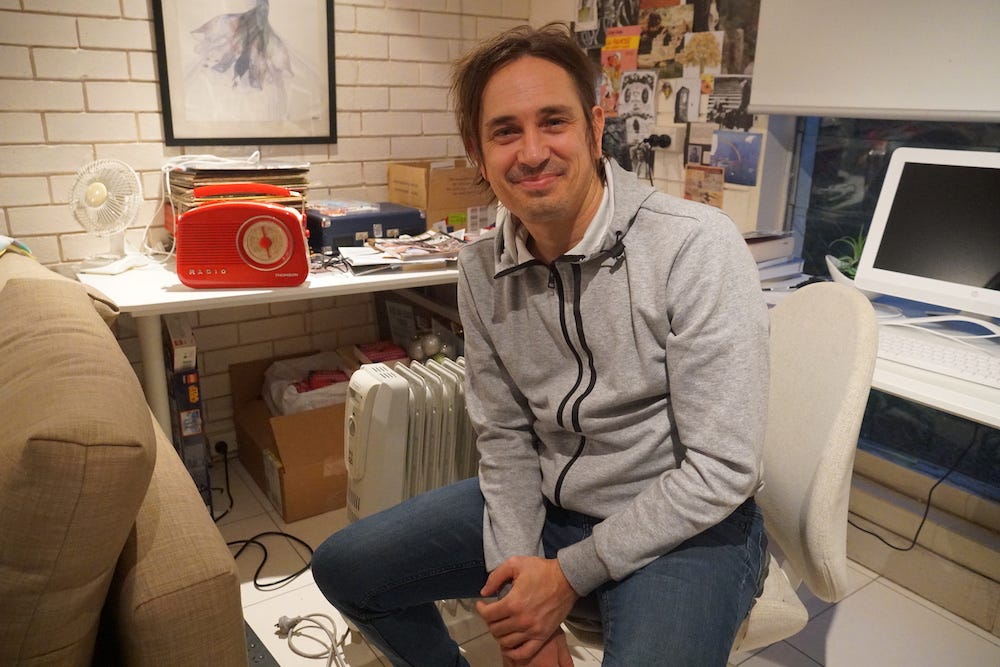 Also I need to give you my precious subscribers a bit of a spoiler heads up—it's my favourite part of this podcast—but the last two minutes of this podcast are Trent reading his favourite part of Boy Swallows Universe. For those of you reading the novel right now who haven't got to the ending—you may want to pause the poddie at this point and play it after you've finished reading it! But truly, hearing Trent read his work brings home to me what a talented man he is, and how close to home this tale is for him. I would love to crowdfund a recording of Trent Dalton reading the entire novel! What do you think?!!
---
What I'm reading
As I've mentioned before I am a proud subscriber to The New York Times, and I just love that they have invested in an Australian bureau. But I think it's their "stuff of life" content (as I like to call it!) that I love best. Stories like this, warning us to be aware of the dangers of letting that cursed perfectionism take over our lives:
"At some point, we must remind ourselves, any changes we make to a creation no longer make it better but just different (and sometimes worse)."
It's Never Going to Be Perfect, So Just Get It Done - NY Times
---
Upcoming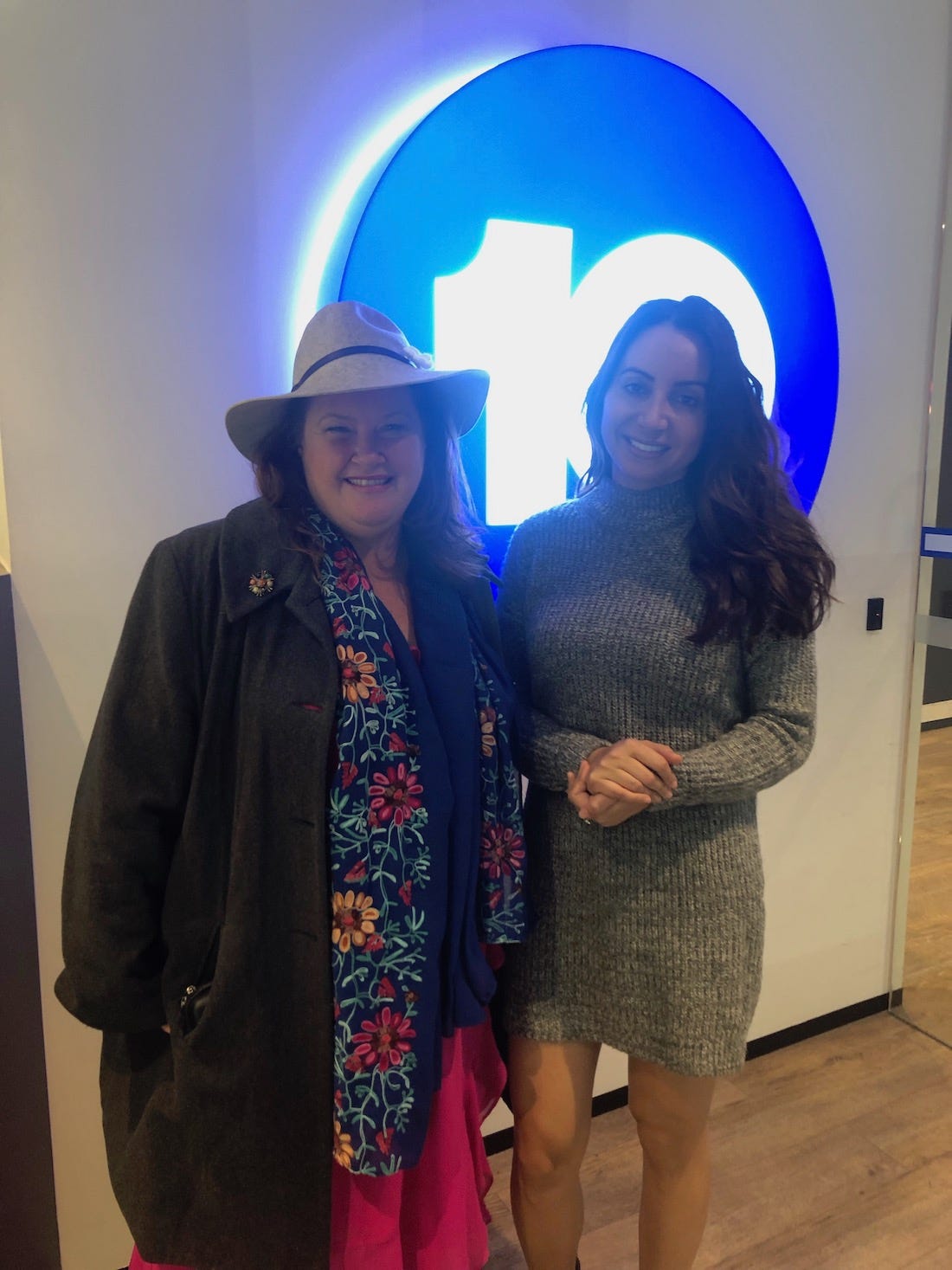 Next week's episode will land in your inbox one click away from your earbuds on Monday July 22—the day before its release onto iTunes, Spotify and Soundcloud—you lucky subscriber crew! The next Journo Project episode will feature the amazing Channel 10 journo and director and co-founder of Media Diversity Australia Antoinette Lattouf! She's an award winning journalist who's worked across all the mediums of television, radio and online. She tells me how she was determined to not be pigeonholed as a journalist who could only work for SBS or ABC because of her heritage. And Antoinette is now channelling those experiences into her role leading Media Diversity Australia, the new nation-wide not-for-profit organisation run by journalists and communications professionals, working to make the media more reflective of ALL Australians. So keep subscribing to this email, and you'll keep getting great episodes like this ahead of their official release!
---
Merch!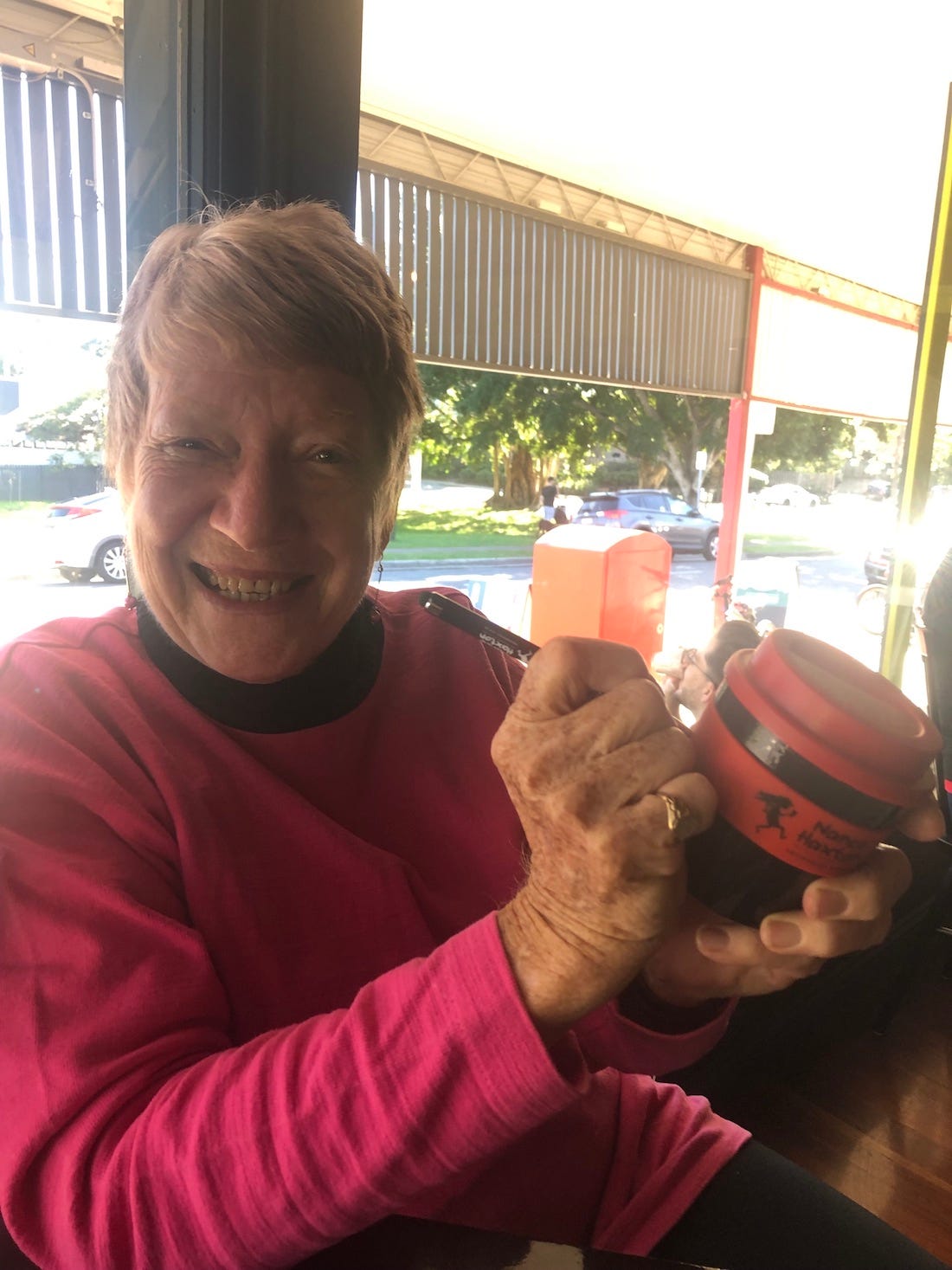 You too can get a happy face like this—my beautiful subscriber Jan Nary—who is now the proud owner of a Wandering Journo pen and keep cup! Thanks Jan for supporting my work with your paid subscription. It enables me to travel to meet amazing journos like Adele Ferguson—who I will be interviewing in a week especially for you—my Journo Project supporters!
Thanks to all of you wonderful subscribers for your amazing support of my new podcast series, Streets of Your Town—The Journo Project! It's wonderful to know there're as many people out there who hate click bait as much as I do and are willing to support and celebrate great Aussie journos. Please share this email link with a few of your friends who will also rally the call to protect press freedom in Australia. 
To the extra special members of my subscriber tribe—who have paid to support my work—I want to say a HUGE THANK YOU. Your support enables me to fly to these amazing journos around the country and to fulfil the vision I have for The Journo Project, interviewing them face-to-face (not some dodgy Skype line!) using the highest quality audio so that you feel like you are sitting there at the table with us!
---
If you believe in journalism and wish to support it, subscribe to the paid version of this newsletter. The same content is free for anybody but your support helps sustain this podcast.