Jul 21, 2019 • 30M
Antoinette Lattouf on media diversity
From the Wandering Journo at Stories that Matter Studios this is The Streets of Your Town. The podcast that takes you on an audio journey through theatre of the mind highlighting a different slice of Australian life each episode.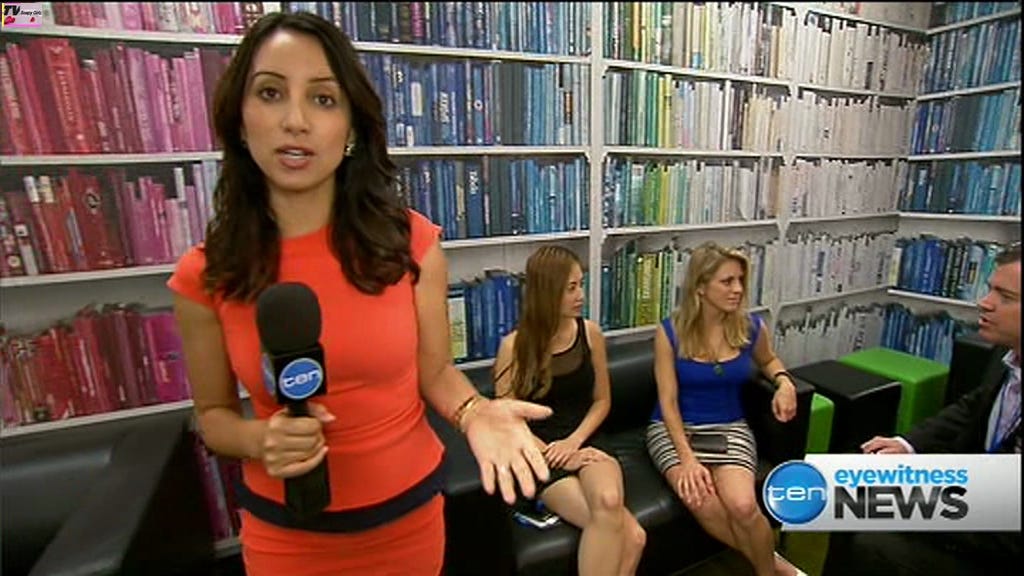 From a young age, Antoinette Lattouf can remember wanting to tell stories.
"I was fascinated by human stories and journeys and policies," Antoinette says.
She has now channelled that passion into what she describes as her "dual role" as senior journalist and presenter at Network 10 and director and co-founder of Media Diversity Australia, a not-for-profit organisation that's working to make news media more reflective of multicultural Australia.
Antoinette says her Lebanese heritage has always been a strong motivator for telling the stories of an often overlooked but significant group of people.
"My parents came over as civil war refugees, and seeing their journey in Australia, but also being at high school when September 11 happened, and then growing up, trying to identify and reconcile being of Arab lineage," she says.
"I felt really frustrated that my community was spoken about, and there was so much media narrative, and public scrutiny, and our voices were missing. So I guess that inspired me to pursue a career in journalism, even though my father was dead set against it.
"He said, like many migrant parents or immigrant parents, 'What kind of career is that? Become a doctor or a lawyer or if you don't want a career, then become a hairdresser'."
Antoinette says she's had "an interesting and perhaps an uncommon career trajectory" by working for both public broadcasting and commercial media. This is despite being advised that she could only work at SBS because of her ethnicity.
"I'm super proud of the fact that I started at SBS and then went on to the ABC, and had my formative years and my training alongside some of the best journalists in the country," she says.
"But I also felt that despite the fact I was told that SBS was the only place that someone like me could be, I decided no, that I didn't want to be limited by that stereotype.
"When 49% of Australians were born overseas or have a parent born overseas, I'll argue that we are no longer a minority. Different is the mainstream. And our media needs to engage that, reflect that."
She says the ramifications of a homogenous Australian media dominated by white faces, when that doesn't reflect wider society, are stark.
"Another problem is in story selection," she says.
"When you have people who are generally of a similar background, geographically, education-wise, socio-economically, quite often they have similar thinking and similar contacts in their phones.
"If everybody's grievances and story ideas in an editorial meeting are the same, mirrored on the same life experiences, and same connections, then that's problematic because we're out of touch with the greater Australian public."
Her Network 10 stories such as the expose on forced marriage in Western Sydney have won many awards, and defied the stereotype that they can only be done by heavier ABC programs such as Four Corners.
"These stories are important," she says.
"To the national discussion, to policy leaders realising this isn't something that just happens in the Middle East or in Asia or in a far away land, this is happening under our noses and we don't realise it."
Recently Media Diversity Australia extended its scope to include people with disability, who Antoinette argues face similar issues having their voices heard in the wider media conversation.
The organisation is partnering with a range of universities including Deakin, Sydney, and Western Sydney, and former Race Discrimination Commissioner Tim Soutphommasane, to do a diversity audit of news and current affairs television.
One of the disturbing aspects of working in the public arena as she does, is that she is targeted by some minorities, purely on the basis of her race.
"Women generally, and then women of colour get trolled the worst on social media," she says.
"I have young children and when there are threats towards me and my children, you know, I had to engage Network 10's security management because I just kept getting harassed by someone simply because of my ethnic background.
"He just was like, 'Oh, because I don't like your type, I'm just going to harass you on a daily basis.' Not because he disagreed with a story I did, not because I wronged him and misrepresented him in my coverage, simply because of who I was.
"It stops you from using those tools of the trade. I mean Twitter, yes, it is an echo chamber, but this is where journos do a lot of their work, and find their stories. So I can't just leave Twitter. Trolls try to cut you off from that, and scare you off, or break you down, break your spirit down."
She says maintaining that support network for culturally and linguistically diverse journalists through Media Diversity Australia is vital, not just for the public impact, but also for those new journos coming through.
"Some of the work we do is just supporting young, diverse journalists who are like, 'I can't cope with the backlash, I can't cope with the vitriol. My family can't cope seeing me cry any more. They're telling me, I told you so'," she says.
Antoinette's best advice to budding reporters is to believe in their ability to tell stories.
"Don't change your name. Don't change who you are, because what you bring to your craft and your authenticity, is what's going to set you apart from what is an increasingly homogenous industry," she says.
"I would have made a terrible hairdresser, and I'm very glad I didn't listen to my father, and that every day I wake up, loving my job, feeling that I'm contributing to public debate.
"You have an important role in democracy, and without our voices, without diverse faces, I think, broader Australia suffers from it.
"It's a real privilege to be a journalist, and I think it's a real privilege to be a face and a voice for your community, be that geographic, or cultural, and I think unless we have those different voices, those communities are going to suffer."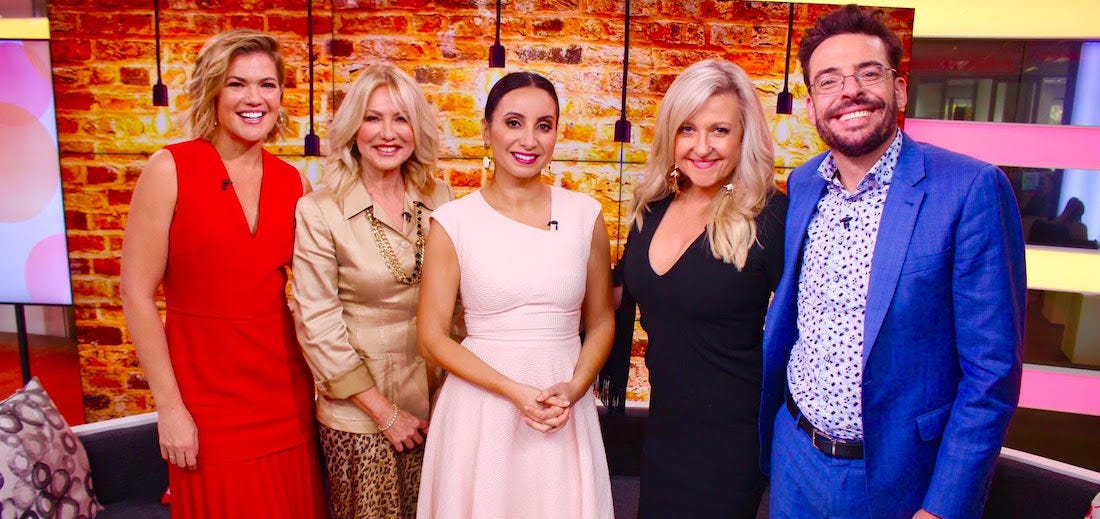 ---
Beyond the podcast
This week I had the immense privilege of talking to ABC Brisbane evenings presenter extraordinaire Kelly Higgins-Devine as a panellist on her "What Do You Reckon?" segment. We had a great old yarn with fellow panellist and most impressive small businessman Declan Kluver. We talked about sport and what our favourite sporting moments were, of which I couldn't really go past my memories with lovely hubby Andrew McGarry and our third date—the 2004 Grand final at the MCG. And Kelly was so kind to ask me about The Journo Project! I have attached the Soundcloud link (below) to that few minutes of Journo Project ABC fame for your listening pleasure. Thanks Kelly for helping us get the word out to more people. The Journo Project is not just for Journos! We all need to stand up for media freedom in Australia. YEAH!
---
What I'm reading
Next week's interviewee, Adele Ferguson, has written a book telling the full story behind the royal commission into the banking sector in "Banking Bad", which is being launched in the first week of August at good bookstores all around Australia. Check out this link to see if she's coming to a city near you and perhaps you can go and meet her too and thank her for being a great journo!
It's from staying informed by reading the wonderful work of journos such as Adele that we can play our part as good corporate citizens and keep the banks accountable, so they don't go back to "business as usual", with extraordinary wealth coming at the expense of ordinary Australians.
Also as is my want, I've found for you my favourite "stuff of life" piece of recent times. This week from SBS we have a brilliant article "Do You Know what Aboriginal land you're on today?", a fantastic guide for all of us wanting to pay due respect to the traditional owners of the land on which we travel. You can look this up from wherever you are and make a good start on connecting with the extraordinary living oral history of this land Australia, through the Indigenous mob of that area.
Also this story from ABC on Yarrabah and how this community is using social media to take control of the public narrative written about its people.
"A lot of those stories would be on the front page of the paper but there were a lot of good stories happening here as well that I felt needed to be heard." —Senior Constable Adam Frew
Social media and podcasting has an immense power to get to smaller groups than "broadcasting", and make them feel connected. Like us, you fantastic Wandering Journo tribe!
And also, just for a laugh, a piece from the New York Times, "Mid-Brexit, Britons Pause to Debate what Really Matters: Tea"
---
Upcoming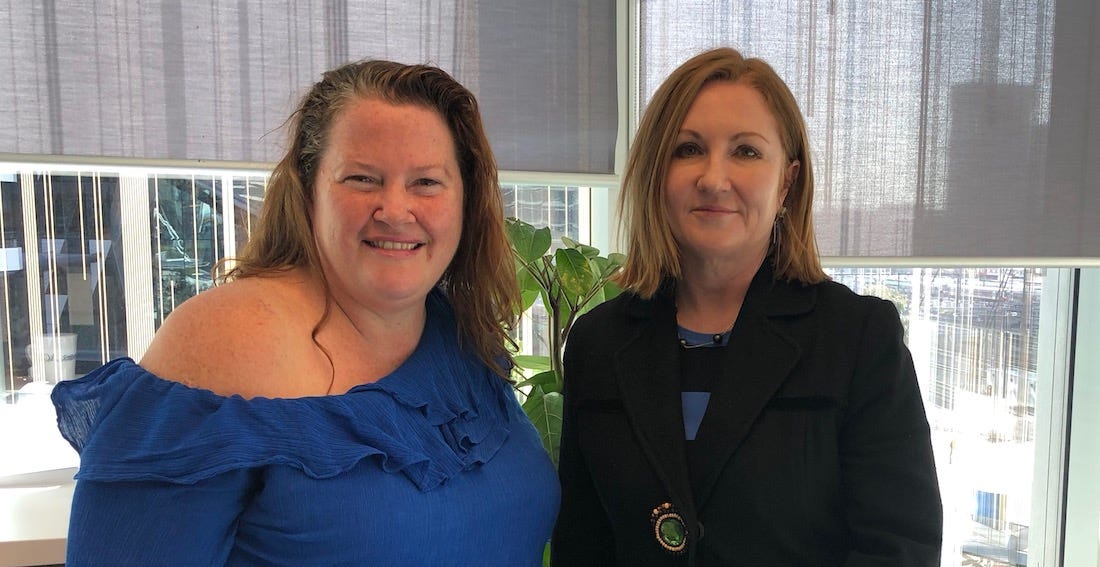 This week, thanks to the support and contributions from my beautiful Wandering Journo subscriber tribe, I travelled to Melbourne to interview our feature interview for next week's episode—eight time Walkley Award winner and amazing business journo Adele Ferguson! Her award winning investigations into financial services, franchising and retirement living industries have sparked numerous inquiries including the Hayne banking royal commission, and earlier this year being appointed a Member of the Order Australia for her services to journalism. She will land in your inbox one click away from your earbuds on Monday July 29—the day before the podcast's release onto iTunes, Spotify and Soundcloud! So keep subscribing to this email, and share it with a friend, and you'll keep getting great episodes like this ahead of their official release!
---
Merch!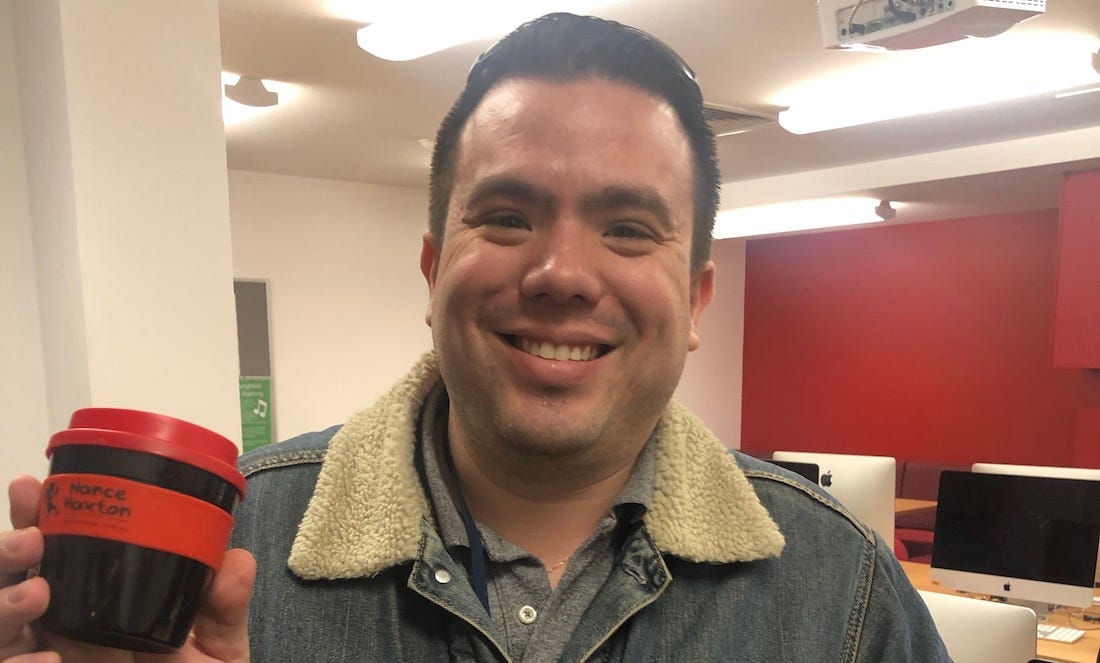 Gotta love happy faces like my wonderful Griffith University co-lecturer for Digital Audio Media Journalism—Eduardo Jordan-Perez. You too can get a happy face like his, who got the smile on his dial as the proud owner of a Wandering Journo pen and keep cup! Thanks Eduardo for supporting my work. For all my paid subscribers: I send you keep cups and pens and extra hugs and thanks, as your support enables me to travel to meet amazing journos like Hugh Riminton, Antoinette Latouff and Isabella Higgins, and bring their stories back especially for you, my Journo Project supporters!
---
Thanks to all of you wonderful subscribers for your amazing support of my new podcast series, Streets of Your Town—The Journo Project! Please share this email link with a few of your friends who will also rally the call to protect press freedom in Australia. Thank you for helping me fulfil the vision I have for The Journo Project—interviewing great Aussie journos face-to-face using the highest quality audio so that you feel like you are there having the conversation with us!